How to Eat Oysters like an Islander
Shuck, sip, slurp.. and down the hatch! There's nothing like the salty sweetness of a Malpeque oyster. But how do us westerners like to dig into an oyster feed? We're about to give you a lesson!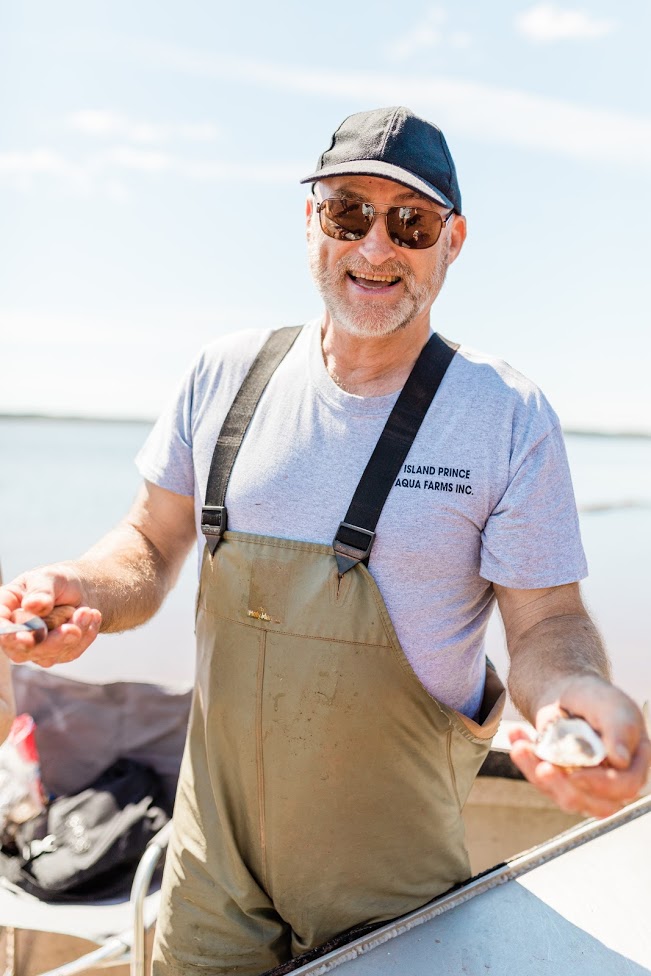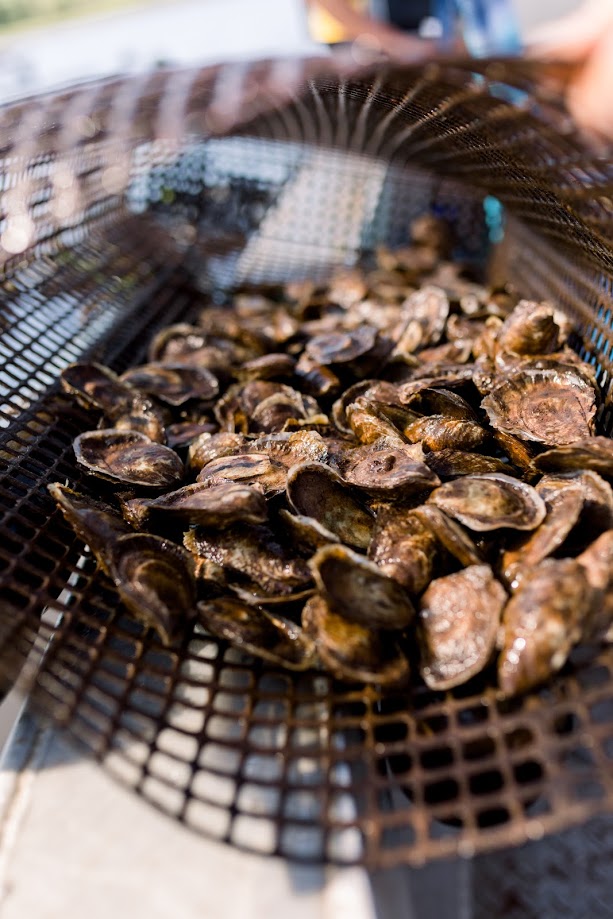 Step one: The haul
Naturally, oysters aren't hard to find when you're travelling along the Oyster Coast of PEI. You'll find these salty beauties at the local co-op, the fish mart on Route 152 or straight off the south side harbour docks in Alberton.
If you're visiting us locally, find fresh seafood at the Alberton Fisheries LTD, or swing by the waterfront in Summerside and visit the Arsenault Fish Mart. If you're travelling through Evangeline or Tyne Valley the must-stop spot is Valley Pearl Oysters. 
Now that you've gotten your hands on some of the good stuff, your next job is to shuck em' – the Islander way.
We don't get intimidated by much Up West, and shucking an oyster sure isn't something to be afraid of! Sure you've got your sharp tools and you might need a precise hand but we're here to let you know our tried and true method for getting oysters ready to eat.
The Oyster Knife
You may be familiar with the ole shucker, or the oyster knife as they call it. This handy tool helps you carefully pry open an oyster shell. You'll want to look for the "hinge" of the oyster where you can twist and pry the shell open, this is what takes some knowledge and skill but you'll learn with practice.
Now we've gotten to the best part – getting to enjoy the fruits of your labour and savour the salty, briny little gems. Across the Island you'll find many ways to eat and enjoy oysters, but up here, we like 'em fresh and no fuss! If you're looking to add a little extra flavour try a squeeze of lemon, a splash of hot sauce or a sprinkle of your favourite mignonette (usually or an acidic topping using fresh ingredients that acts as a sauce.
Now that you've got the knowledge to eat oysters like an Islander, here's a great list of some of our favourite local oyster retailers who can set you up with oysters, an oyster knife and maybe even a demo. Happy shuckin' !