Tyne Valley Oyster Festival
Kick off your summer with the celebrated Tyne Valley Oyster Festival! Nestled in the heart of Canada's scenic Prince Edward Island (PEI), this unique event has been bringing together oyster enthusiasts, seafood lovers, and community spirit for over half a century.
This vibrant, family-friendly festival lasts for six days, filled with activities that everyone will enjoy. It has been acknowledged as one of PEI's most exciting festivals, drawing crowds from all over the globe to experience the island's famed culture, hospitality, and, of course, its world-renowned oysters.
Events during the festival include:
The Canadian Oyster Shucking Championship: Witness competitors shuck for the title of Canada's fastest oyster shucker, a prestigious honor attracting some of the best talents in the country. The winner represents Canada in the World Oyster Opening Championships!
Oyster Grower of the Year Award: Discover more about the art and science behind oyster cultivation, as we celebrate the contributions of the industry's standout farmers.
Rock the Boat MusicFest: A full day of heart-pounding music from a lineup of local and nationally renowned artists, hosted at the Green Park shipyards.
Miss Oyster Pearl Pageant: A nod to the tradition of pageantry, this event showcases young women from the area as they represent their communities.
Parade and Fireworks: Bring the whole family to enjoy a grand parade showcasing local talents, businesses, and floats, followed by a breathtaking fireworks display.
Community Market and Food Vendors: Enjoy fresh, local produce, delicious food vendors, and unique artisanal crafts.
From shucking contests to concerts, the Tyne Valley Oyster Festival offers an unforgettable experience that combines tradition, community, and the very best of PEI seafood. Whether you're a hardcore oyster enthusiast, a lover of great music, or someone looking for a delightful family vacation, the Tyne Valley Oyster Festival is an event you won't want to miss.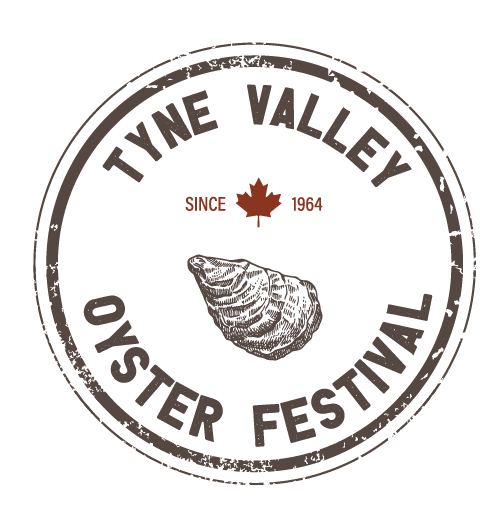 Get Tickets
Other Events You May Like