Shucked-In | Stompin' Tom Centre
Join us every Monday and Wednesday from 2:30pm – 3:30pm in July & August for a unique Prince Edward Island tradition – our version of the famous "Screeched-in" ceremony!
At the heart of this event is our charismatic local entertainer, Kurk Bernard, who guarantees an hour of high-spirited entertainment. After the show, get ready for PEI's twist on being "Screeched-in"! Rather than puckering up for a cod, you'll savor a freshly shucked oyster. Instead of downing Newfoundland's infamous Screech rum, you'll enjoy a smooth shot of authentic PEI Shine. To cap it all, recite the traditional Islander pledge and earn your official honorary Islander certificate!
Ensure your spot at this event by signing up at the bar upon arrival or call ahead to reserve. The island spirit fills up fast, so don't risk disappointment!
Ticketing Information: Tickets are available online. Click on 'Get Tickets' or call directly at 902-882-3214 to secure your place. We recommend purchasing early, not only to guarantee your spot but also to save while quantities last!
Don't miss this chance to immerse yourself in a unique cultural tradition. Get 'Shucked-In', and let PEI leave an indelible mark on your memory!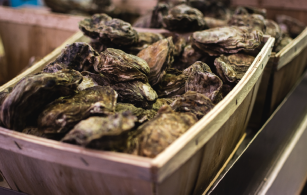 Stompin Tom Centre
14024 Route 14, Skinners Pond
Get Tickets
Other Events You May Like