Play in Clay | Island Stoneware
Unleash your inner artisan at our exclusive 'Play in Clay' event, hosted by Island Stoneware. This engaging pottery workshop allows you to shape and decorate your own slab pottery under the expert guidance of our seasoned artisans. You'll have the chance to dive deep into the fascinating process of pottery production, all while soaking in the captivating environment of the North Cape coastal drive.
Your journey begins with a block of clay, but who knows what inspiration will strike? Perhaps the serene landscape, the tranquil waters, or the community's warm and welcoming atmosphere will guide your hands to create something truly unique.
Details of the event:
Duration: 2 hours
Cost: $75 per person plus HST (Harmonized Sales Tax)
Group size: Minimum of 4 people, maximum of 12
Note: Additional shipping costs may apply to receive your finished product
To register for this immersive experience or to seek more information, feel free to reach out to us at:
Explore your creative potential with Island Stoneware and take home more than just memories from your visit to the North Cape. We look forward to welcoming you and inspiring your creativity.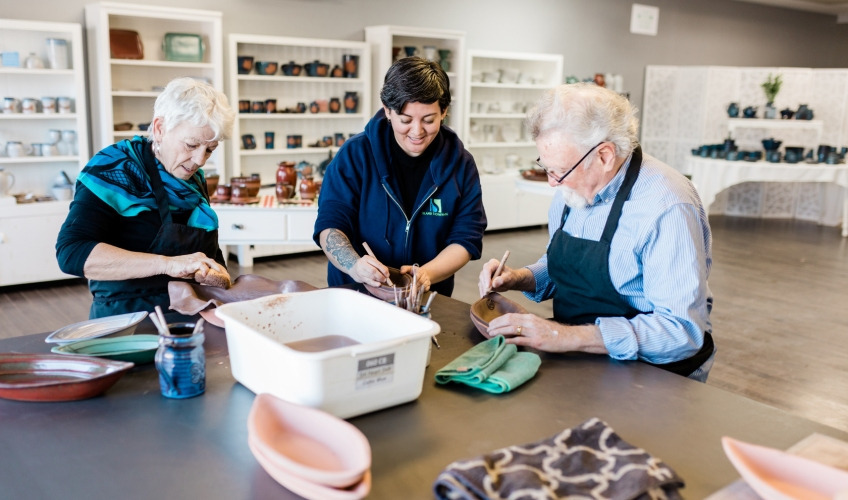 Island Stoneware
664B Water St E, Summerside
Get Tickets
Other Events You May Like