Miss Mannerly's Scone Baking Experience | Tyne Valley Tea & Co.
Take a delicious trip through the world of baking on the scenic North Cape Coastal Drive. Treat yourself to Miss Mannerly's Scone Baking Experience at Tyne Valley Teas & Co. This one-of-a-kind event offers an enchanting baking and tasting journey set within the warm, inviting ambience of our cozy tea house. Whether you're an experienced baker or a novice, there's a spot for you at our table.
Dates: May 1 – October 1
Duration: 2-2.5 hours
Cost: $42 per person
Group Size: Minimum 2, Maximum 6 participants
Reservations are required to ensure an intimate and immersive baking experience. For bookings, please contact us directly at 1-902-831-3069 (available during summer), or send us an email at teastynevalley@gmail.com.
This event is part of our Taste/Cuisine category, designed to celebrate the wonderful flavours and culinary delights of Tyne Valley. So, take the opportunity to roll up your sleeves, learn new baking techniques, indulge in freshly baked scones and soak up the quaint charm of our tea house.
Website: www.teastynevalley.ca
The Miss Mannerly's Scone Baking Experience is more than a baking class; it's a journey to the heart of local cuisine, all while enjoying the stunning coastal scenery. We can't wait to welcome you to Tyne Valley Teas & Co.!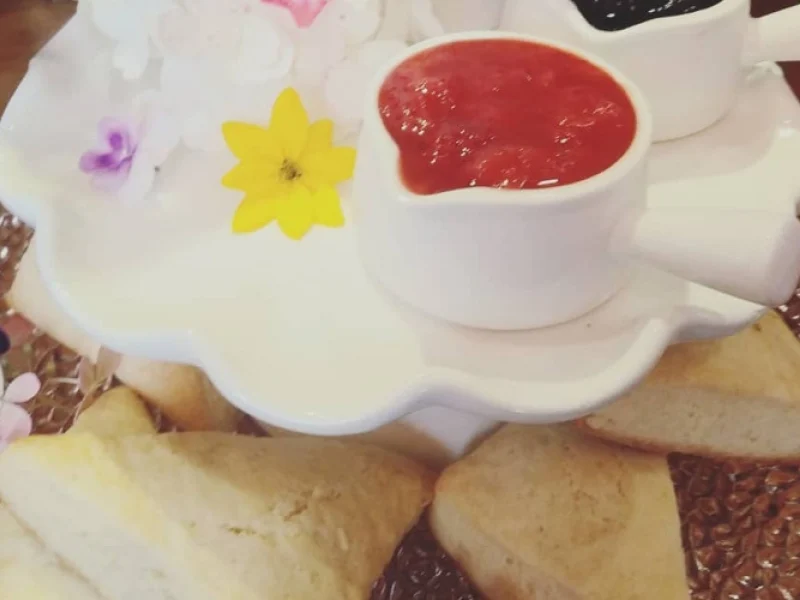 Tyne Valley Teas Cafe
6980 PE-12, Tyne Valley
Other Events You May Like