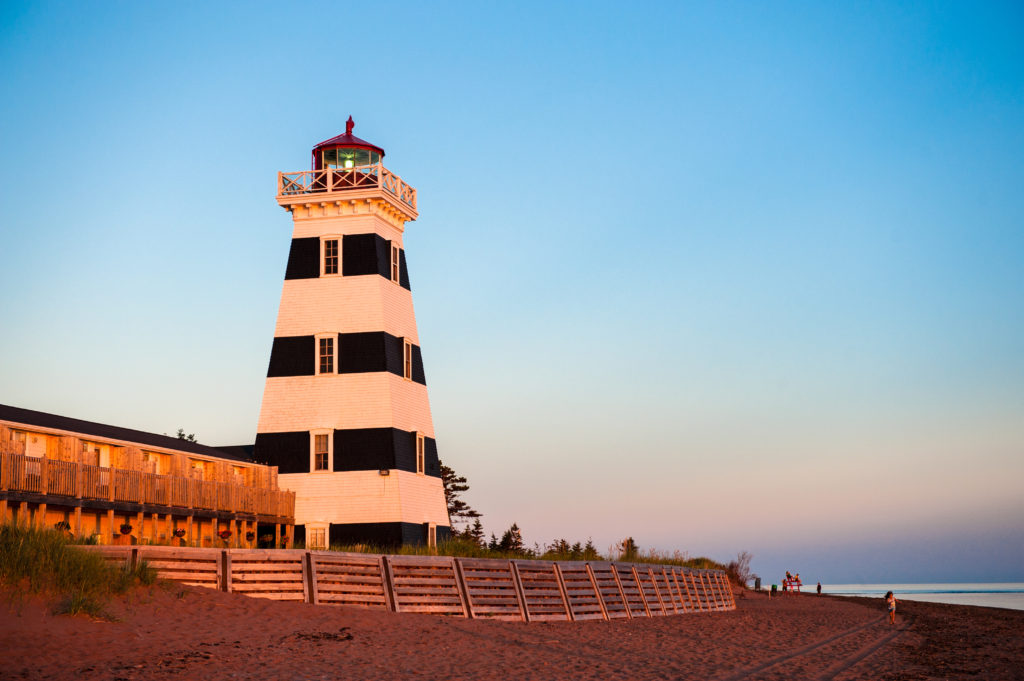 Immerse yourself in the enduring charm of Prince Edward Island's tallest lighthouse that now stands as a beacon of hospitality – The West Point Lighthouse Inn. Here, history meets comfort, offering you a unique experience soaked in maritime heritage while providing the coziness of 13 well-appointed rooms, each echoing the mesmerizing melodies of the sea.
Step into our Lighthouse Museum, open daily from 9 am-9pm, and travel through time as you explore Prince Edward Island's rich maritime heritage. Let the hallowed walls of this active lighthouse guide you through tales of lighthouse keepers, the evolution of beacon technology, and the role these towers have played in shaping the history of PEI.
Every corner of the museum brims with intrigue, housing a vast collection of artifacts and information. From getting a glimpse of the local community's past to understanding the history that this building encapsulates, the West Point Lighthouse Museum promises an unforgettable journey of discovery.
Embrace the allure of this iconic structure, standing tall at 69 feet with its distinct black and white stripes, a testament to its unparalleled history since 1875. It isn't merely a building; it's an emblem of a bygone era that continues to guide seafarers with its electrically operated light.
Brought back to life in 1987 by the West Point Development Corporation, our volunteers put their hearts into transforming this historic lighthouse into an inn. With a refurbishment in 2011, it now stands as a bastion of comfort and history, offering a diverse range of accommodations that perfectly harmonize the old-world charm with modern-day conveniences.
Experience a stay that's more than just a lodging. It's a slice of history, a testament to resilience, and an opportunity to live within the pages of a maritime tale that's as captivating as the panoramic views it offers. Welcome to the West Point Lighthouse Inn – your seaside home away from home.
364 Cedar Dunes Park Road , O'Leary, Prince Edward Island C0B 1V0, Canada
More Listings