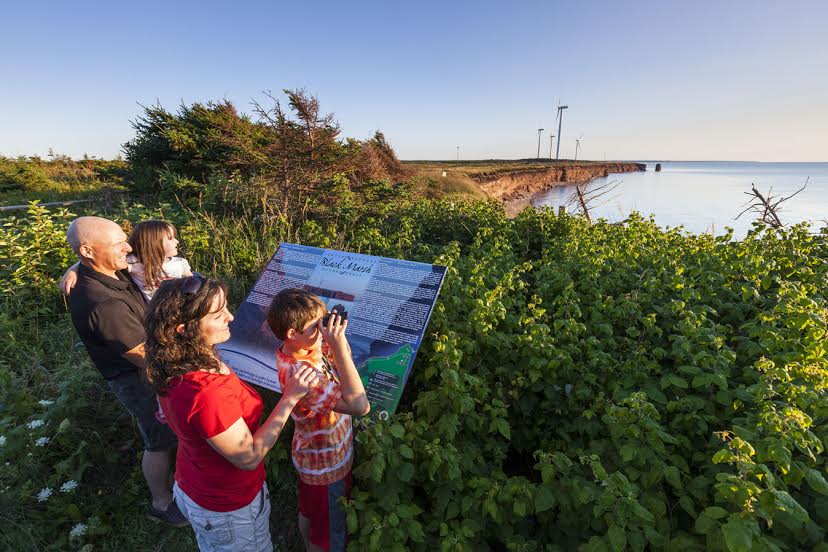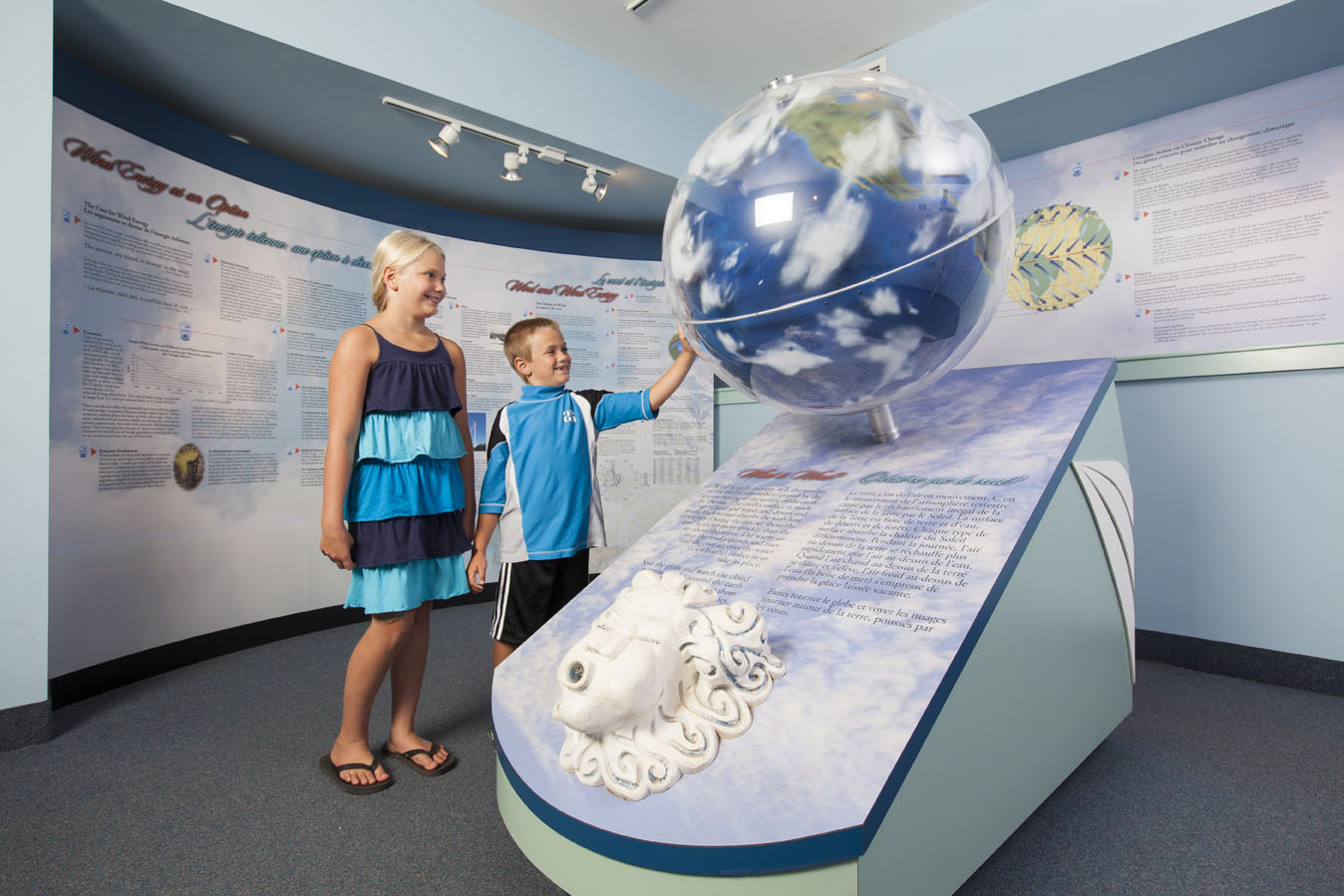 Discover the vibrant fusion of nature and technology at North Cape Wind Energy Interpretive Centre, located on the Northwestern tip of Prince Edward Island, Canada. This Centre offers a thrilling educational experience for adults and children of all ages, including school groups and tours.
Immerse yourself in our interactive exhibits to learn about the significance of wind energy, one of the planet's most important renewable resources. Our state-of-the-art displays provide countless opportunities for hands-on learning and visual engagement. Embark on a journey through time with our interpretive panels exploring the rich history of the North Cape area, filled with tales of storms, shipwrecks, and ghost ships! Gain knowledge about the area's natural history and the various cultural groups that have made this place their home.
Located along the beautiful North Cape Coastal Drive, the Centre also serves as a welcome centre for visitors. Take a stroll along the Black Marsh Nature Trail, where interpretive panels reveal more about the area's unique ecology and history. Marvel at the diversity of windmills that grace the landscape, ranging from 10 to 80-metre towers, a testament to the pioneering work of the Wind Energy Institute of Canada (WEICan).
Don't forget to visit the North Cape Gift Shop located within the Centre. It is a great place to pick up unique souvenirs and gifts. Lastly, the Centre provides an unparalleled view of North America's longest natural rock reef. Experience the majesty of North Cape, where natural beauty meets innovative technology in perfect harmony. Your PEI experience won't be complete without a trip to our Wind Energy Interpretive Centre!
21817 Rt 12 North Cape , Tignish, Prince Edward Island C0B2B0, Canada
More Listings