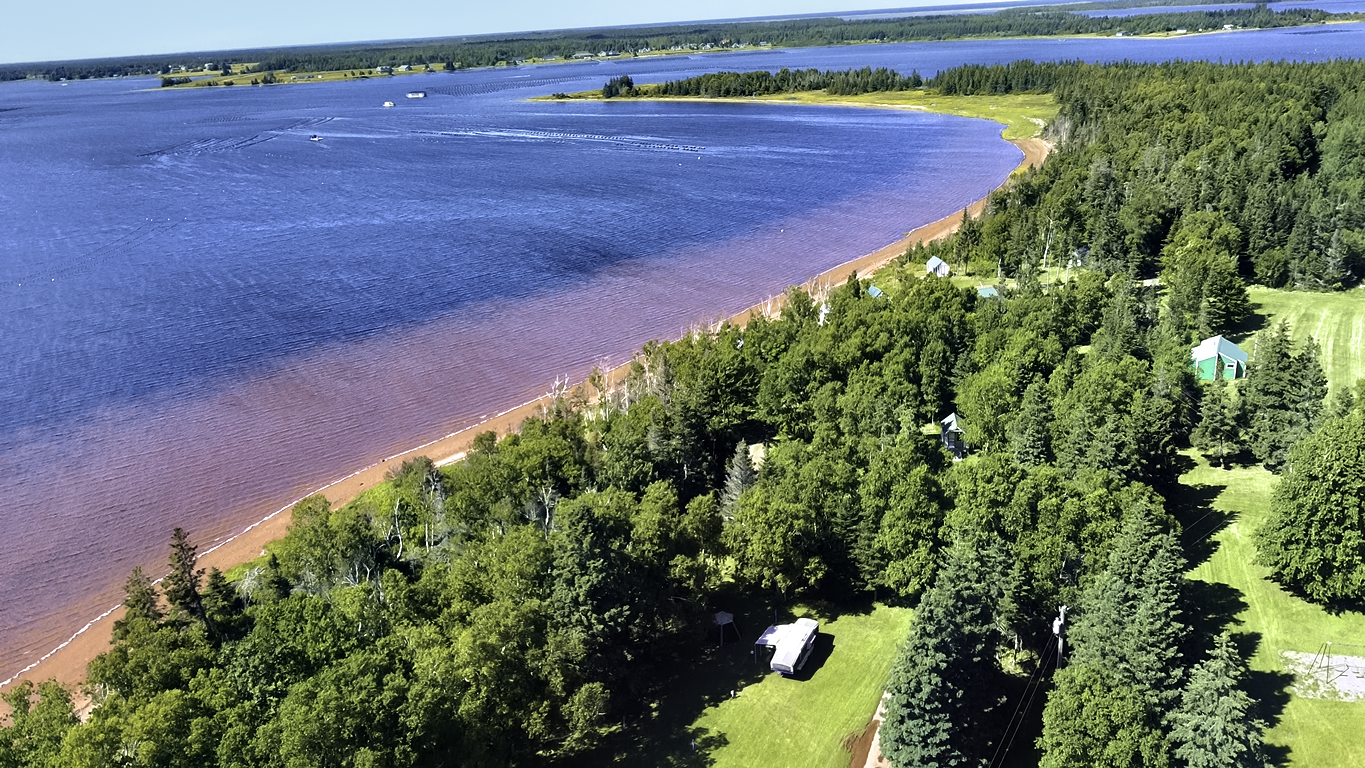 Immerse yourself in the enchanting world of Green Park Campground, where fun meets nature and history comes alive. Designed for every age, we offer an array of facilities to keep everyone engaged – be it playful antics on the children's playground, heart-stirring performances at our well-equipped concert and stage venues, or tranquil moments observing nature's bounty on our bird-watching trails.
Seek out serenity by the river, where tenting sites and cabin locations offer the chance to reconnect with the great outdoors. Choose from our 80 tenting sites, 22 tri-service sites, 20 dual-service sites, and a selection of 12 idyllic riverfront cabins that offer an unrivaled riverside experience. Plus, you won't want to miss our charming river beach – the perfect spot for lazy afternoons or early morning strolls.
Green Park is more than just a campground, it's a gateway to the past. Once an active shipyard in the 19th century, this location played a significant role in Prince Edward Island's shipbuilding industry – a major driving force of the local economy during that era.
Visit the Shipbuilding Museum & Historic Yeo House representing the wealth of a golden age on PEI when the shipyards drove the economy of the colony.
364 Green Park Rd , Tyne Valley, Prince Edward Island C0B 2C0, Canada
More Listings