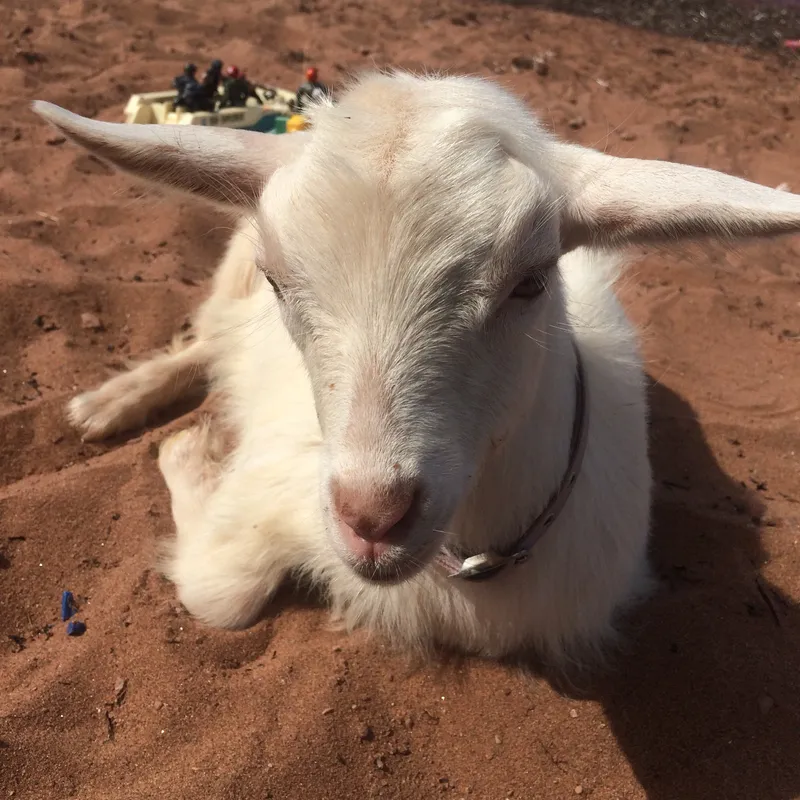 YOU DON'T SEE THAT EVERYDAY!
What could be more fun than an afternoon with goats on the beach in beautiful Prince Edward Island, Canada?
WHATEVER FLOATS YOUR GOAT
Beach Goats love to play and they love even more to play with people. They love to dress-up and show off their fancy wardrobe, go for a long lazy paddle board on the warm Northumberland Strait, and best of all they love to do it with friends!
SEE THE ISLAND THE WAY IT WAS MEANT TO BE SEEN
Get away from the rush and hub-bub of regular everyday life, and escape to the quiet southern shore of PEI, explore a natural beach with these sweet, gentle animals. They will have you wanting more before you can even name them all
10143 Route 11 , Richmond, PE E0B 1Y0, Canada
More Listings