3 Can't-Miss Oyster Destinations in North Cape
The oyster experience comes alive here in the North Cape as you travel along the Oyster Coast! From seaside dairy bars to fine dining restaurants, the North Cape Coastal region offers up oysters in traditional Island fashion while also showing the culinary range of this celebrated, salty delicacy.
Valley Pearl Oysters, Tyne Valley

If you're in the mood for a true Island experience your first stop on the Oyster Coast will undoubtedly be at Valley Pearl Oysters in Tyne Valley. This one-stop-oyster-shop destination will provide you with an experience like no other with fresh oysters available on site plus a pub-style menu that offers mouthwatering oyster features like their Oyster Po Boy or Fried Oyster Dinner. Valley Pearl is owned by two competitive oyster shuckers who represent the true spirit of the oyster coast, so you may even leave with some additional shucking tips and oyster knowledge you never knew you needed!
JMK Fish Mart, Summerside

We don't get intimidated by much Up West, and shucking an oyster sure isn't something to be afraid of! Sure you've got your sharp tools and you might need a precise hand but we're here to let you know our tried and true method for getting oysters ready to eat.
The Oyster Knife
You may be familiar with the ole shucker, or the oyster knife as they call it. This handy tool helps you carefully pry open an oyster shell. You'll want to look for the "hinge" of the oyster where you can twist and pry the shell open, this is what takes some knowledge and skill but you'll learn with practice.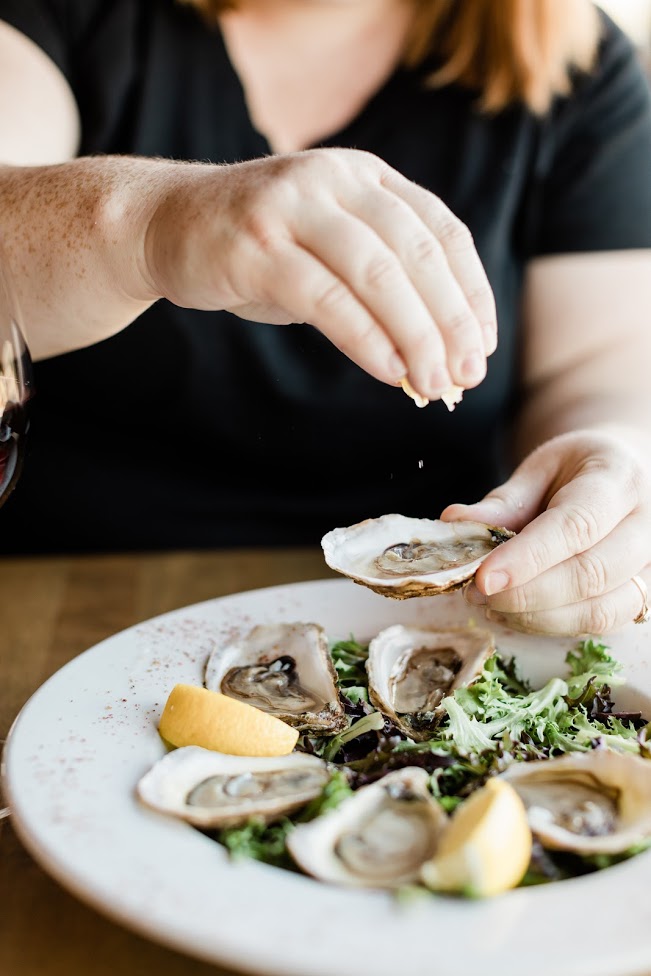 Our third recommendation you'll find situated on the most northern tip of the Island overlooking the Northumberland Strait, the Wind & Reef Restaurant. Here you'll find traditional oysters served by the half dozen on ice or the classic Oysters Dalton featuring fresh parmesan and spinach, broiled to perfection. While you're getting to taste the delicious flavour of our Malpeque oysters you'll be surrounded by the sounds of the sea and the stunning views of the ocean, a truly Island experience.
When you're thinking oysters, think of the Oyster Coast. Visit the North Cape to taste oysters the Island way.