Summer has swept across #CanadasOysterCoast, promising a trove of exhilarating experiences to delve into! It's the season to revel in the glorious sunshine, and there's a plethora of delightful activities that await you!
No. 1 – Savour a Coastal Feast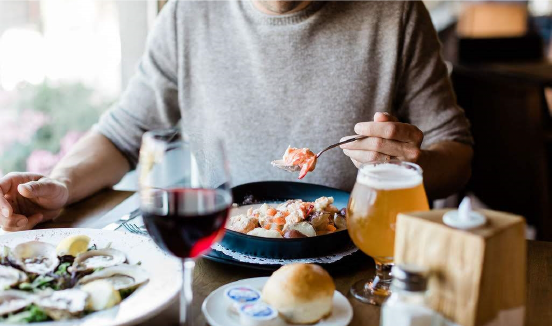 Nothing screams summer quite like the season's freshest flavours. Our coastal terrain bursts with bounty from both land and sea, reflected in our member restaurants' vibrant, tantalizing menus. Begin your culinary journey at the Northport Pier Restaurant with their fresh seafood offerings. For dessert, head to Maple House Bakery & Cafe for a sweet bite, and maybe enjoy a refreshing craft brew at the Northport Pier Inn. If you're hankering for a unique dining experience, try Les Productions Cuisine à Mémé's Acadian kitchen parties. And, of course, we can't forget the local oysters from Valley Pearl Oysters Inc. There's nothing like savouring our region's flavours with the salty sea breeze wafting through the air!
No. 2 – Relish the Oyster Shucking Competitions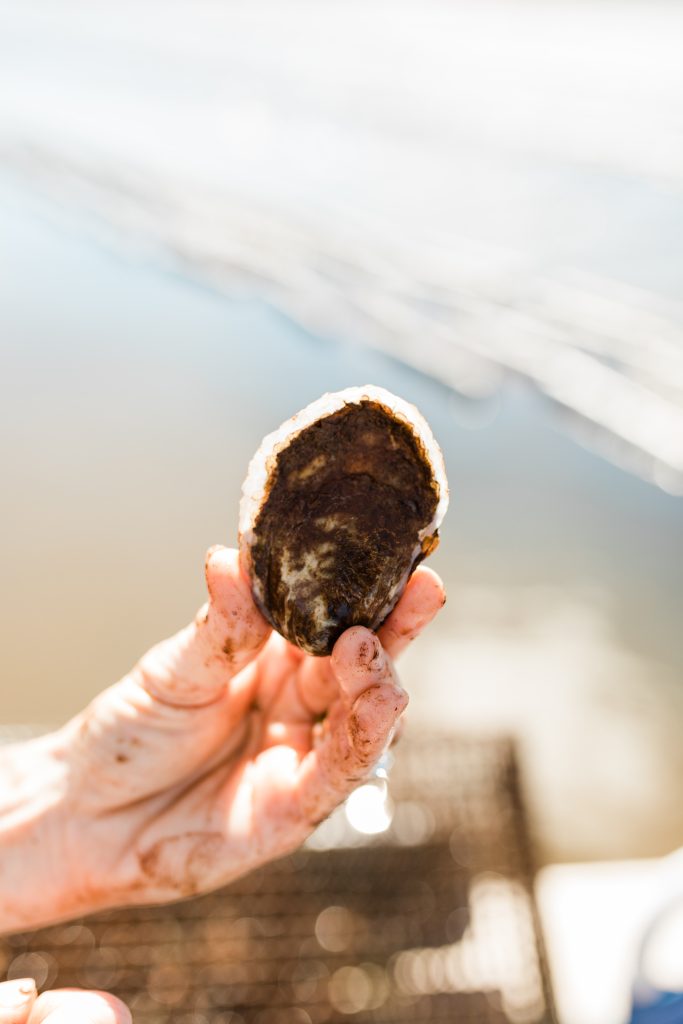 True to our name as Canada's Oyster Coast, we offer the unique experience of oyster shucking competitions. Cheer on as locals and visitors alike test their shucking skills and maybe even dare to participate yourself. It's all about the fun, laughter, and camaraderie, making this a summer must-attend event!
No. 3 – Stay, Play, and Relax at West Point Lighthouse Inn & Museum
Experience a unique blend of history, comfort, and stunning coastal views at West Point Lighthouse Inn & Museum. Spend the day exploring the lighthouse museum, soak in the sun on the beautiful sandy beach, and watch the sun dip below the horizon from the comfort of your room. It's an experience unlike any other, sure to make your summer unforgettable.
No. 4 – Get Up Close and Personal with Alpacas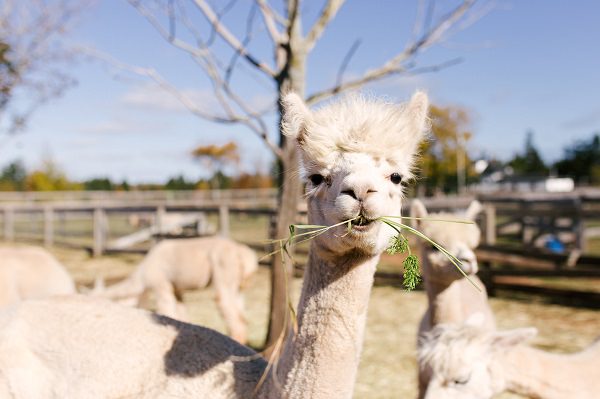 Spend a summer afternoon at Green Gable Alpacas, where you'll meet these charming creatures, learn about their lives, and maybe even get to feed them. It's an amusing, joy-filled experience, perfect for the whole family.
No. 5 – Shop Local
While you explore the coast, take the time to browse our local shops and take home a piece of PEI. From the unique handicrafts at Bideford Parsonage Museum to the fresh local produce available at our member establishments, there's something for everyone to discover.
For a complete list of places to shop, use our Trip Planner! – Click Here!
No. 6 – Enjoy Live Performances at Harbourfront Theatre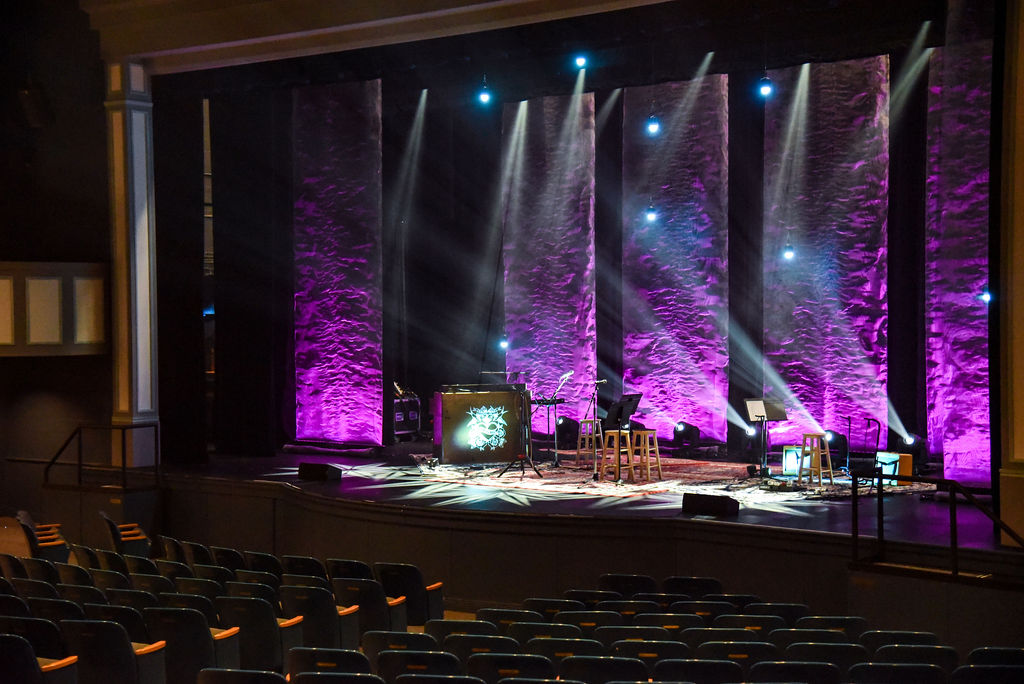 A visit to Harbourfront Theatre guarantees an evening filled with joy, laughter, and awe. With a lineup of performances ranging from comedy shows to concerts and plays, there's something for every taste. So, grab your tickets, sit back, relax, and enjoy the show.

View this years line-up! Click Here
No. 7 – Experience Mi'kmaw Basket-making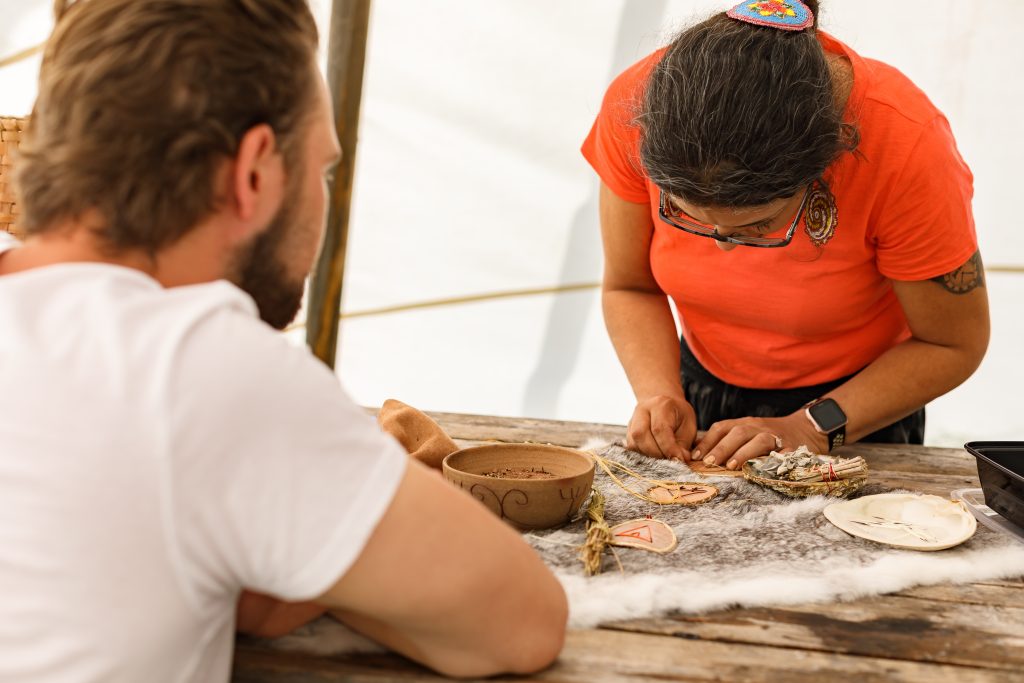 Experience a piece of the region's rich Indigenous heritage with a basket-making workshop at the Lennox Island First Nation community. The process, steeped in centuries-old traditions, offers a unique way to connect with the local culture while creating your own piece of art to take home.
Quill Work on Birch Bark
Quillwork is an ancient artwork that inspired the Mi'kmaq, or the porcupine people, to create such beautiful pieces of art that are now kept in museums worldwide for their beauty and timeless creativity. In this experience, you will be able to work with a skilled artisan and create your own decorative birch bark circle to take home while learning about the rich and beautiful history of the Mi'kmaq on PEI.
This art form has been passed down from generation to generation, and now it is your time to learn this amazing skill. $75.00 per person
The Beat of the Drum
Does the drum resonate in your heart when you hear it? If so, it's your time to come to Lennox Island and learn the teachings of the drum as you weave together your own moose hide drum to take home with you. Learn about what the drum means to us, the history and why it is vital for us to share these teachings. Come! Creating a connection with your heart won't take long and form memories that will last a lifetime! 85.00 per person.
To book a workshop, email jamie.thomas@lennoxisland.com.
No.8 – Explore Tyne Valley
The Tyne Valley presents a perfect mix of relaxation and adventure. Enjoy a laid-back stay at Tyne Valley Country Inn, Have a beer at Moth Lane Brewery or explore the beautiful landscapes surrounding it. You can even visit the Canadian Potato Museum in O'Leary for a glimpse into the region's potato farming heritage.
No. 9 – Embrace the Spirit of Adventure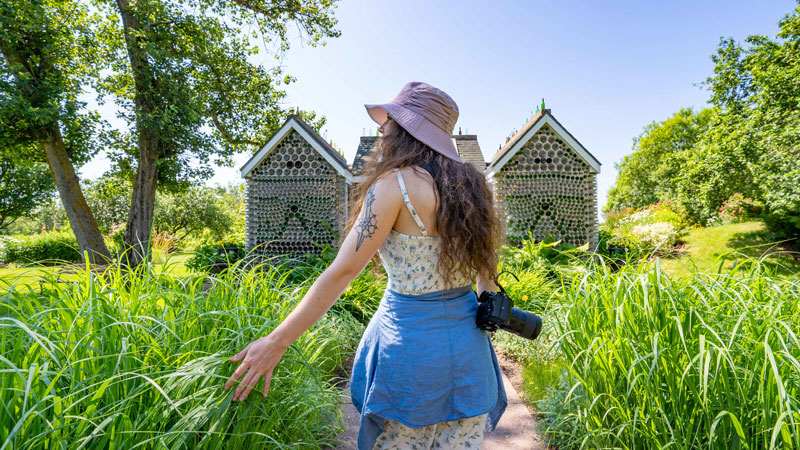 Our region is a paradise for those who love outdoor adventures. From cycling along picturesque coastal trails to surfing at world-class beaches, North Cape Coastal Drive offers a plethora of activities that will get your adrenaline pumping.
Hike through the beautiful Acadian forests, or try your hand at deep-sea fishing for a chance to catch mackerel, cod, or even a bluefin tuna. Kayaking and paddleboarding enthusiasts can explore the serene bays and inlets, while bird watchers will be captivated by the variety of species that inhabit our wetlands and woodlands.
No. 10 – Join the Mont Carmel Summer Series Festival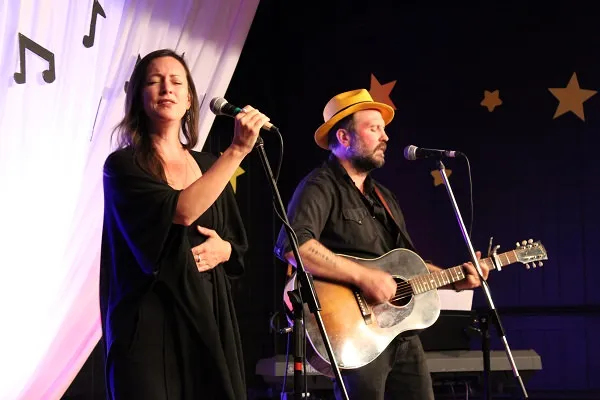 Celebrate Acadian culture at the vibrant Mont Carmel Summer Series Festival. Held in the charming community of Mont Carmel, the festival showcases Acadian music, dance, arts, and food. It's a joyous occasion that brings together locals and visitors alike, against the backdrop of some of PEI's most stunning coastal views. Mark your calendars, because this lively celebration is not to be missed!
With these top ten experiences on North Cape Coastal Drive, you're all set for an unforgettable summer filled with fun, food, and culture. So, pack your bags and get ready to hit the open road. We can't wait to see you on #CanadasOysterCoast!