The autumn season has arrived on #CanadasOysterCoast; while you may not be spending your days at the beach, there's still so much to do and enjoy!
No. 1 – Eat Up West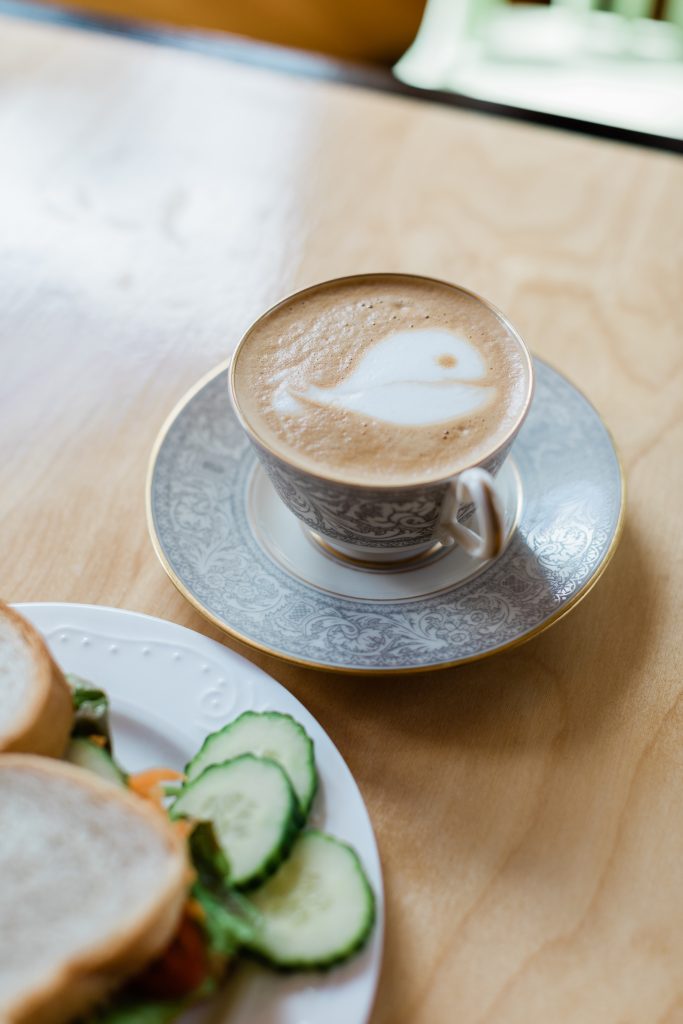 One of our favourite things about the fall season is embracing the culinary flavours of autumn! The air smells like fresh soil from potato and corn harvest while our restaurants are aromatic with delicious food and drink! Cozy up to some Barclam and Mussel Chowder from Evermoore Brewing Co. or a Brisket Philly from Moth Lane Brewing (both establishments are microbreweries and their bevvys are definitely something to try!) If a cafe is your scene, visit Tyne Valley Teas for a latte, sandwich, or sweet treat! And if you're into burgers, head to the Backwoods – Backwoods Burger, that is – for a mouthwatering meal and some kick-ass fries (they're on the menu, and they are indeed kick-ass!)
No. 2 – Go Apple Picking & Enjoy the Bounty of The Harvest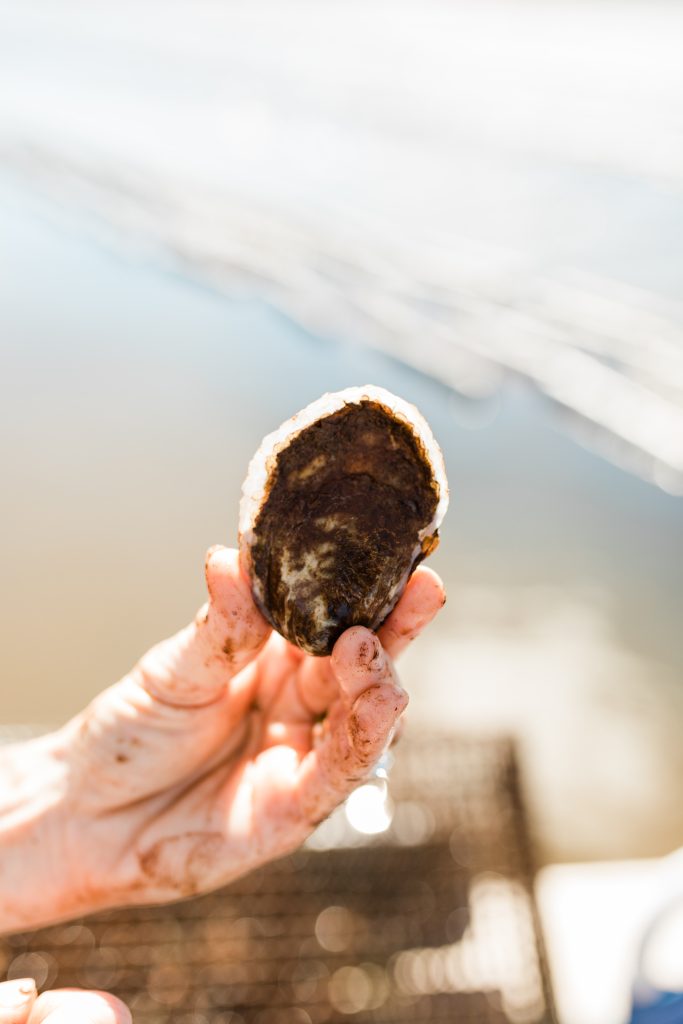 Arlington Orchards U-pick and Fruit Market is open for the season, and is there anything more autumn-esque than fresh apples, pears, and plums (and all the fantastic dishes you can make with them)?! Located in Arlington, the orchards feature over 20 varieties of apples, other fresh produce like the aforementioned pears and plums, PEI vegetables, jams, ciders and other tasty treats for sale at their Fruit Market locations (Miscouche, Charlottetown and Stratford).
Not to mention, we are Canada's Oyster Coast for a reason! Make sure you show some seafood love to our oyster producers and fishermen in the region like Cascumpec Bay Oyster Company, Fishmart and Giftshop at Royal Star Foods, Valley Pearl Oysters, Lesley Hardy and Sons Ltd.! Speaking of fresh produce, visit the markets in the region, including Kool Breeze Farms (Summerside) (we hear there's a corn maze), the Summerside Farmers' Market (Summerside), and Webb's Vegetables (O'Leary).
No. 3 – Vacation at Mill River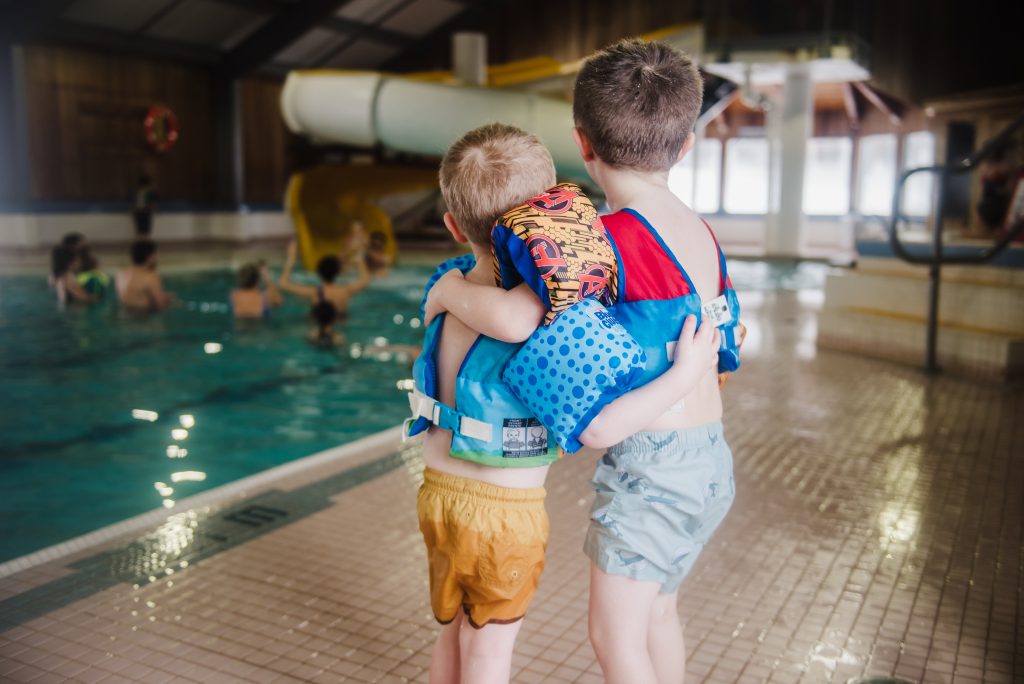 As the largest accommodation operator in West Prince, there's always something to do at Mill River! If you're looking for a laidback stay, book some treatments at the in-house spa (the massages are a must) and hunker down into the comfy beds for a relaxing weekend! If you've got the kiddos with you, don't forget to stop into the pool and let them swim until their heart's content (not to mention going down the water slide)! And if you're craving the golf season, check out their 18-hole outdoor green, or if the weather is poor, give indoor virtual golf a try! While at Mill River Resort, you can also enjoy daily dining experiences and regular entertainment programming.
No. 4 – Get Out on The Open Water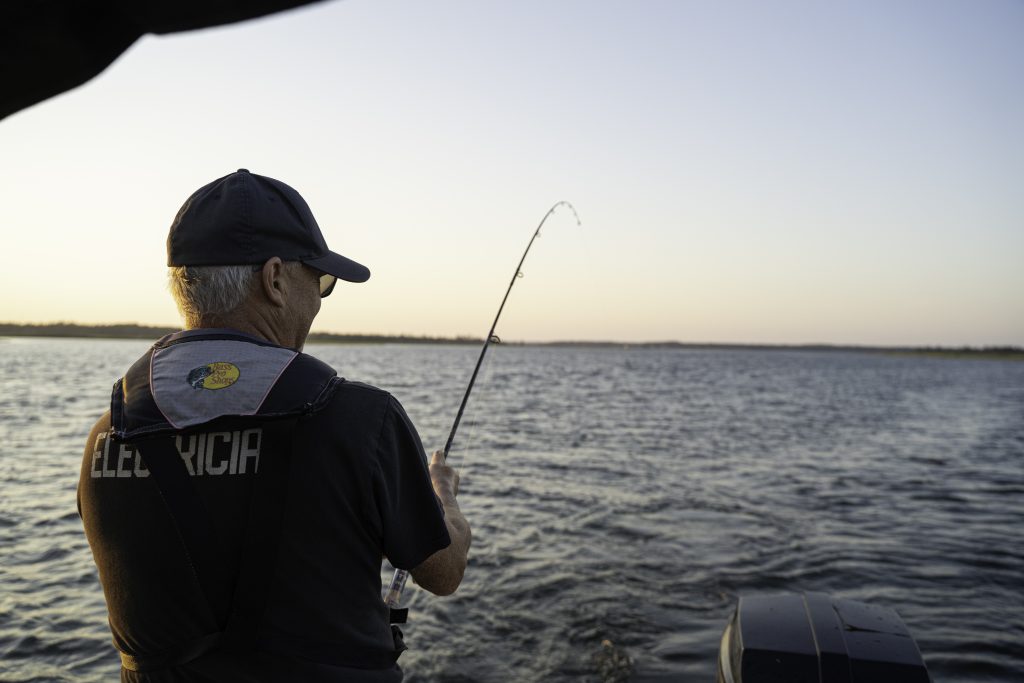 As part of the coastal drive, the open waters (sea and riverways) provide the perfect backdrop for a kayaking adventure. Before the weather turns too cold, and ultimately the water, strap on a life jacket and go for a paddle around the Grand River or North Cape below the windmills!
No. 5 – Shop Local 
With dozens of places to shop – and supporting local important all year round – the fall is a great time to refresh with a visit to your favourite local store! We love The Hester House in Mill River, Saunders Variety in Alberton and PEI Creations Craft shop! Need that new perfect piece of home decor or your new favourite fall jacket? Go shopping on the coast!
For a complete list of places to shop, click here!
No. 6 – Embrace the Cozy 
The fall season means cooler temperatures, but MacAusland's Woolen Mills has the blankets, shawls, and throws to keep you warm! Crafting beautiful wool blankets and wool yarn has been the specialty of MacAusland's Woolen Mills of Prince Edward Island since 1932. Offering tours of the mill (advanced booking required), you can get an up close and detailed look at how the virgin wool blankets are made. They have four sizes of blankets available and three types of wool yarn in almost thirty different colours. Equally cool is that you can bring in your own wool for custom spinning or weaving or pick from their selection of woolen blankets at the office in the mill.
For more information about MacAusland's Woolen Mills, click here!
If quilts are more your vibe, make sure you visit Fabric Crafts n' More The Quilt Gallery. Stationed in O'Leary, you can go into the gallery and pick out your next favourite quilt (already made) or pick up a pattern and the materials you need to make your own!
No. 7 – Experience Lennox Island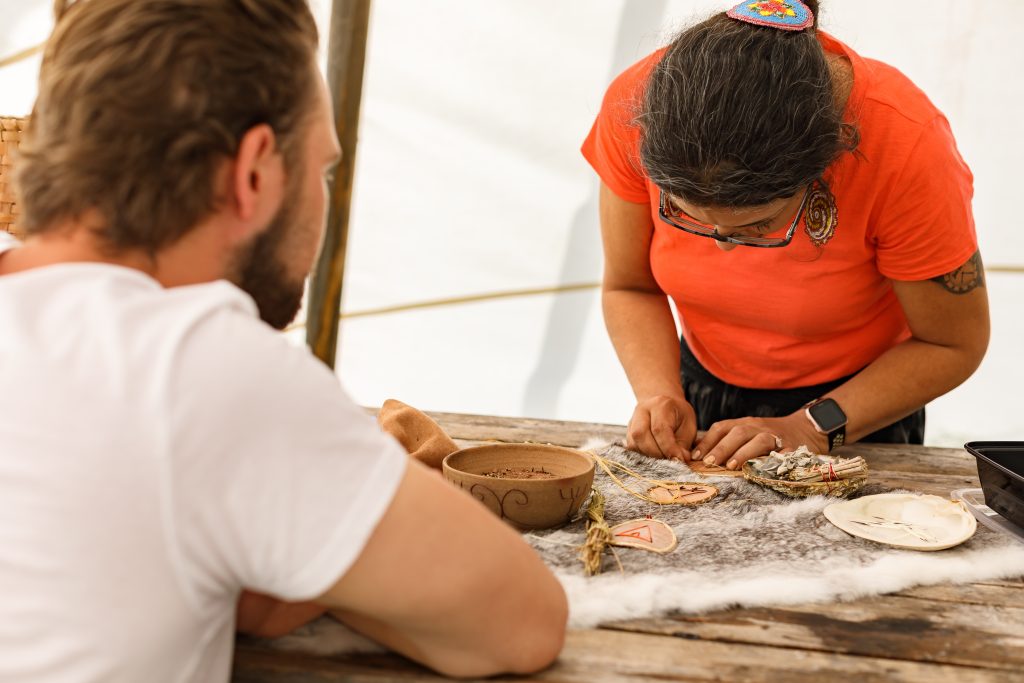 Also stationed along North Cape Coastal Drive is Lennox Island. Offering a look at traditional Indigenous craftsmanship and creation, Experience Lennox Island offers several curated workshops, including Quill Work on Birch Bark and The Beat of the Drum.
Quill Work on Birch Bark
Quillwork is an ancient artwork that inspired the Mi'kmaq, or the porcupine people, to create such beautiful pieces of art that are now kept in museums worldwide for their beauty and timeless creativity. In this experience, you will be able to work with a skilled artisan and create your own decorative birch bark circle to take home while learning about the rich and beautiful history of the Mi'kmaq on PEI.
This art form has been passed down from generation to generation, and now it is your time to learn this amazing skill. $75.00 per person
The Beat of the Drum
Does the drum resonate in your heart when you hear it? If so, it's your time to come to Lennox Island and learn the teachings of the drum as you weave together your own moose hide drum to take home with you. Learn about what the drum means to us, the history and why it is vital for us to share these teachings. Come! Creating a connection with your heart won't take long and form memories that will last a lifetime! 85.00 per person.
To book a workshop, email jamie.thomas@lennoxisland.com.
No.8 – Explore Summerside 
As the North Cape Coastal Drive's starting point, there are loads on the go in #TheCityByTheSea! Starting with live entertainment, don't miss the weekly trivia nights at Evermoore Brewing Co. on Thursdays! Partner that with local brews and pizza, and you're in for a good time! Also at Evermoore are the Saturday afternoon Traditional Irish Jams at 2 p.m. Brothers 2 offers back-to-back nightly experiences with half-priced apps on Thursdays partnered with live music on Thursdays and Fridays! And at the Silver Fox Entertainment Complex, you can dine sea-side and enjoy live music Friday and Saturday nights!
No. 9 – Hit the Trail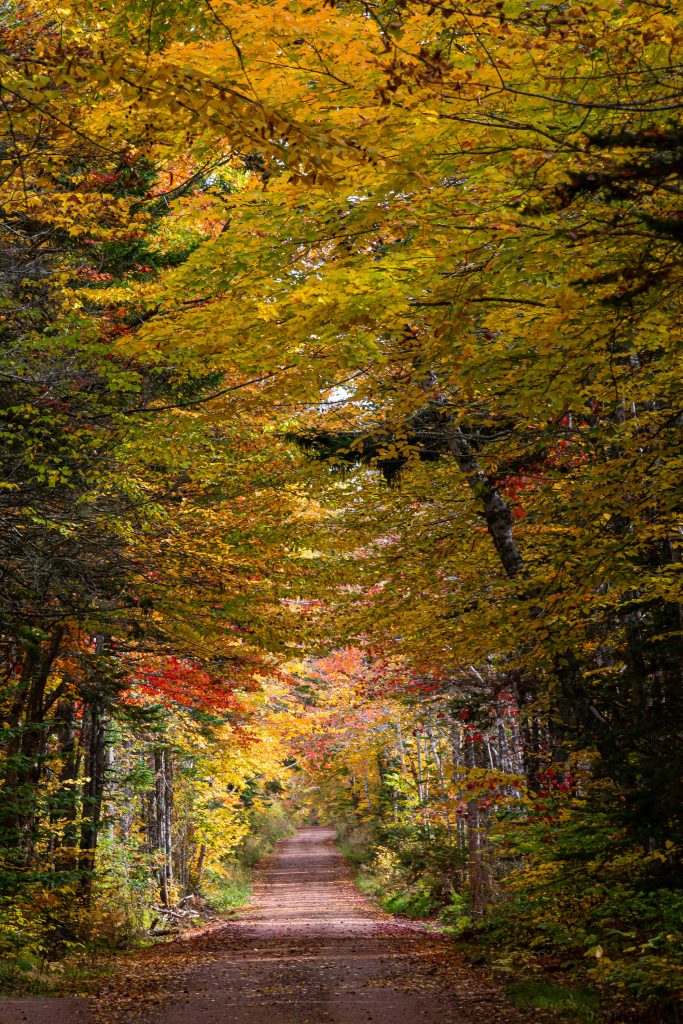 While the fall colours last, you must hit the trails in Western PEI! The Trout River Natural Area provides a scenic walk, while Black Marsh Trail at North Cape takes you along the edge of the Island under the windmills! For more information on where to walk, hike, run, or bike, visit northcapedrive.com.
No. 10 – Be Amazed by the Animals 
If you're an animal lover visiting Whispering Hope Farm and The Beach Goats, NEED to be on your North Cape Coastal Drive bucket list! Based in St. Chrysostome, spend some time with the goats! Give them a cuddle, go for a hike, try your hand at being a goat farmer, and more! The goats and their keepers offer a variety of fall experiences, including Come and Play, Fall for Goats Sampler, Toddler Playgroup, and much more! For more information on the goats and the experiences, visit https://beachgoats.ca. Newly opened Whispering Hope is based in Ellerslie and provides you with a fun petting farm experience for you, your friends, and your family (especially the kiddos)!.